Pillage, set on fire and set a new village on the ashes of Europeans! Viking City Builder is a classic city builder game with real-time strategy elements that allows players to live through historic expansions of the Viking age.
1) This is your first game on Steam. How does it feel like to create a game that will be readily available to millions of gamers?
Our very ambitious goal is to deliver one of the best city-builder games that gamers have ever played! The entire world of our game will be ready for players to rule and conquer new lands as they immerse themselves in being Vikings. With this conviction in our minds, we feel a great responsibility to meet the expectations of our community and deliver the best possible city-building experience. We're excited and motivated to keep working.
2) How did you come by the idea to create a Viking settlement game?
The game has been developed after hours for a long time, the first solo, then the whole team came along. The idea came from a great love for the world of Vikings. We've always wanted to create something we enjoy playing, namely city builders and RTS. Among our favorite games we could mention Banished, Age of Empires, or Anno 1800, and as there are also fans of Nordic culture and Vikings among us, the world in which the game would be set was obvious to us. That's why today we're happy to have such a harmonious team and to develop a game that coincides with our interests.
3) In this day and age, gamers have seen a lot of city-building and management games. What sets your title apart?
While it's true that city-building is a common genre, our game gives a unique experience by faithfully recreating the realities of Viking life and implementing a tactical combat layer. To achieve such results we spent many hours researching historical sources to reflect the realism of the buildings, living, and habits of the Viking settlement. This feeling is further enhanced with extremely detailed graphics and an emergent gameplay system. One of the most iconic experiences we will deliver in our game will be the fully immersive feeling of becoming the Viking ruler. Players are given the opportunity to become true leader from his first steps until he reaches the rank of a mighty king. We were also the first city builder to announce the use of RTX technology.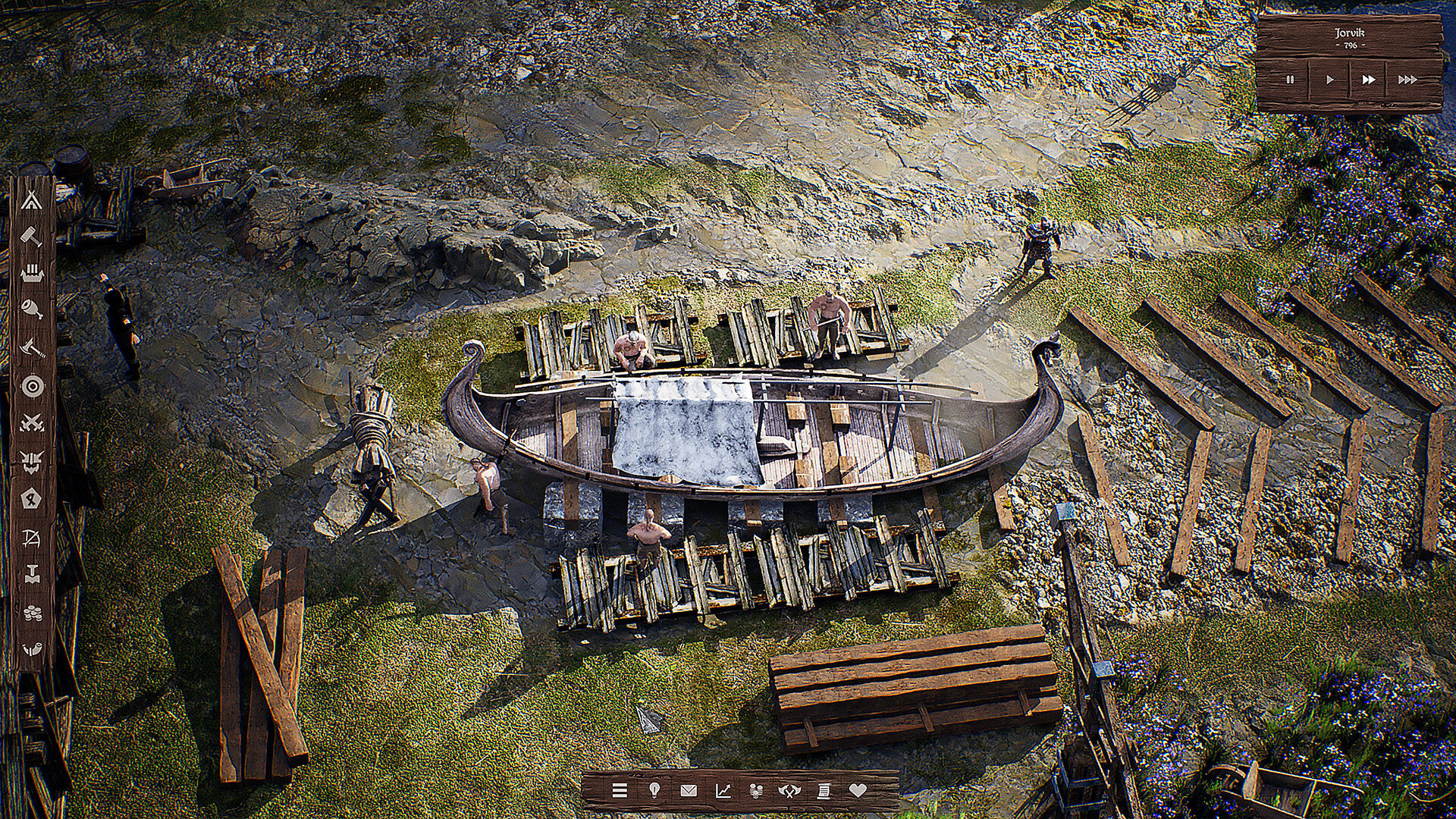 4) What was the hardest part of your project?
We were setting the unique selling points to deliver the best and most unique player experience to our community. Considering how extensive the economy system of VCB is, the most difficult thing is to balance the proper gameplay. We have to create vast economic simulations to calculate and balance the proper resource flow. A high dose of realism often puts us against the hard task of fusing historical accuracy with gameplay "fun".
5) Will the game receive future updates and expansions?
That's very likely. The game contains a lot of potential just waiting to be used and we have a bunch of ideas for possible future expansions. At this point, however, we're focusing on the development of the main game and the introduction of the possibility of testing by players – first playtests, then we'll see. We'll keep you updated!
6) Is it harder to self-publish a video game compared to having a publisher do that part of the job?
Each of these options has its pros and cons. We have this conviction that although we're a young studio, we can cope with the gaming market. We're dynamically developing in our team we have young people with heads full of ideas, as well as game dev veterans who selflessly share their knowledge and experience. This combination provides a solid foundation for production. As independent developers, we have more freedom to create without imposing any pressures, including the biggest one – time. However, we aren't ruling anything out. We're also considering different possibilities.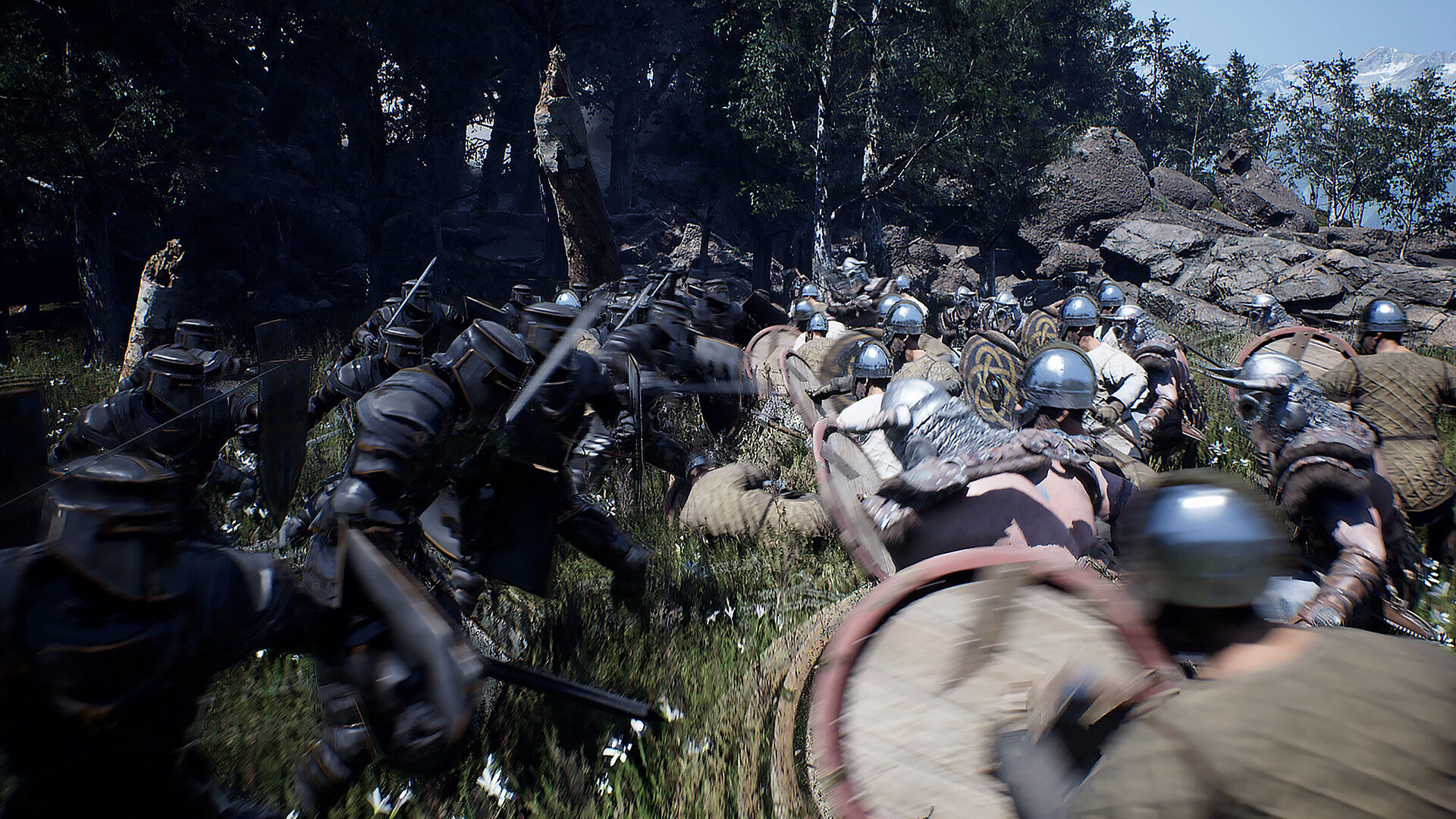 7) Will the title have the end date in the game or will we be able to play it indefinitely?
You asked about one of the cool design ideas that we'll deliver with our game, but unfortunately, we can't explain the details yet. Let's say we take the immersive part of our game seriously and we want our players to feel that they are the Viking leader in flesh and blood 🙂
8) Would you say your game is more like Cities: Skyline or Banished in terms of gameplay?
Viking City Builder is primarily a city-builder game in the style of "simulation of settlements", such as Banished or, more recently, Farthest Frontier and Patron. We put great effort into constructing a whole, economical simulation of the Viking settlement from the most basic generation of common resources, through crafting pre-products to be finally used in the creation of the goods. But it's hard to imagine a Vikings without raids, so there is also a tactical battle. And here, among the inspirations, we can mention Total War and Ancestors Legacy.
9) Do you have any plans for your future projects? Will you stay in the city-building genre?
It's hard for us to determine that. The game is our priority and the whole of our attention is focused on it. Viking City Builder is all in the time production, a lot has already been done, but we see potential in further development. All our work is related to that so… If there are any new projects in the future, they'll be implemented after Viking City Builder. There must be a turn for everything 😉
10) As this is your first title, do you have any words of advice you could give to like-minded creators that want to make their own game?
Don't be afraid to do things differently. Sometimes the great composition of the game features lies within the unknown area. That's why we're fusing the city-builder with a real, fully developed combat mode.